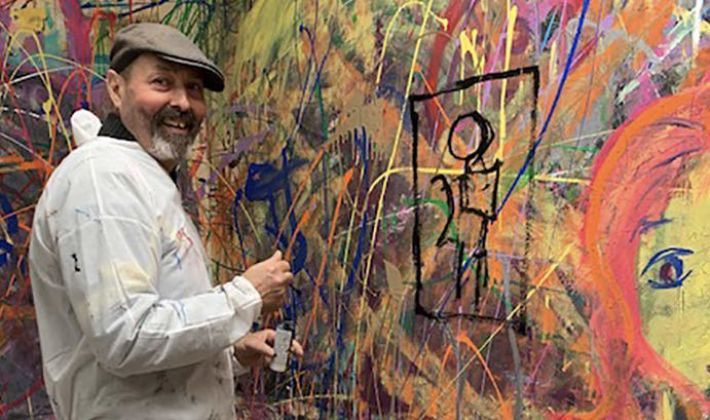 Luciano Iacobelli is a Toronto born poet, publisher, visual artist and playwright.
Who was Luciano Iacobelli?
Luciano Iacobelli passed away on August 30, 2022, after a long illness that eroded his body, but not his spirit.
These might sound like detached words, taken from a bulletin or a press release, but it's not like that at all. Luciano Iacobelli – poet, educator, artist, editor, traveller – was perhaps not hugely famous, however he was a significant figure in the Italian-Canadian community and a highly regarded artistic-literary figure in Toronto's artistic community.
Luciano Iacobelli was undoubtedly extraordinary, having fought a cruel battle against cancer for almost seven years and having come forward with the idea of a unique lifestyle with the simple, yet ambitious goal of creating a community of artists and writers that would influence our daily lives through the tools that art provides.
As the editor and founder of Lyrical Myrical Press and cofounder of Quattro Books, Iacobelli revamped experimental poetry and the novella as a literary genre by creating a group of artists and intellectuals around him. In the course of his career, Iacobelli published several books of poetry. He managed a bookstore, Clinton Books and other things, with painter John Romano, and Q-Space, a cafe where poets and artists met to exchange poetry, images, and ideas. A short documentary entitled Voices from College Street, shows one of the cultural activities of Q-space.
Luciano Iacobelli roamed College Street and Little Italy far and wide, walking or riding his bike, with a basket for carrying books and sculptures. In this area, the Gatto Nero Café and the Caffè Diplomatico were for many years the places where artists and poets would meet him. Luciano taught the young generations to create books, read and make poetry, and paint without hesitation and shyness.
- Corrado Paina